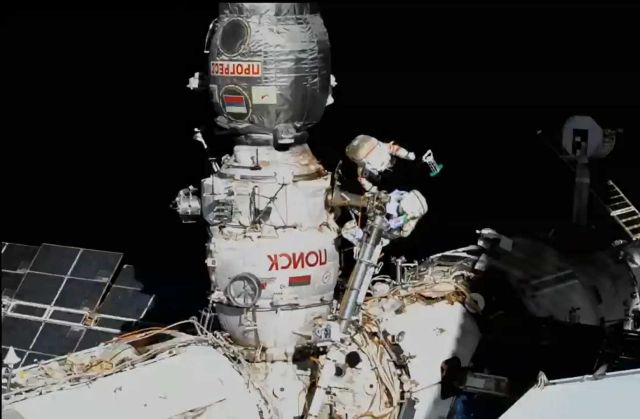 Cosmonaut Oleg Artemyev launched the first two nanosatellites during a spacewalk from the ISS, according to the press service "Roskosmos".
The total Russian and his a colleague from the European Space Agency, Samantha Cristoforetti should launch 10 vehicles.
On both spacecraft "Tsiolkovsky-Ryazan" transmitting equipment is located. It is intended for calibration of radio telescopes of the Pushchino Observatory.
With the help of these satellites, schoolchildren will be taught from space, the state corporation added.
It is expected that Artemiev and Cristoforetti will stay in outer space for more than 6 hours. They will also have to transfer the platform with adapters from the "Poisk" to multipurpose laboratory module "Science" and mount a number of fixtures for external equipment.
Rate the material