"Cave-legal understanding"
Since the return of Crimea to Russia after the referendum, calls have not ceased to return it to Ukraine. In particular, this is regularly demanded by Ukrainian leader Volodymyr Zelensky as one of the conditions for resolving the conflict in the country. Sergei Solovyov, a member of the State Duma Committee on Culture, believes that the Ukrainian president needs to return to reality and realize that Crimea is a subject of Russia, which will no longer be part of Ukraine.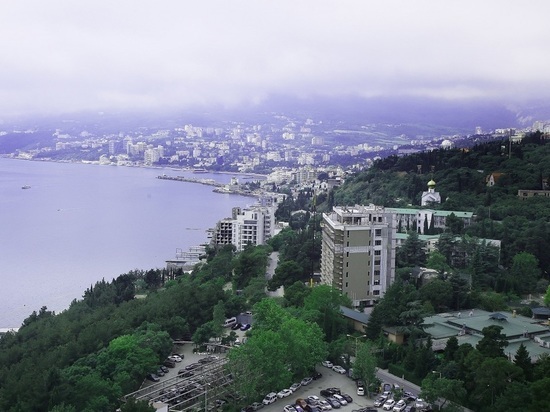 Photo: Lilia Sharlovskaya
In an interview with NEWS.ru, Solovyov noted that the Ukrainian decision-making center and Zelensky and his advisers, bypassing the laws adopted in Russia, are not shy about declaring their intentions to return Crimea. The deputy stressed that this is a subject of the Russian Federation, which became part of the country after the vote of citizens. According to the parliamentarian, when the President of Ukraine declares that he will take away what is part of another state, this is not even a "cave-legal understanding". As the deputy noted, Zelensky needs to "come to a real state and move away from hallucinations."
In addition, Solovyov recalled that most UN countries did not support anti-Russian sanctions. The parliamentarian does not rule out that after the start of trials of the terrorists and members of the battalions, it will be possible to hear from them the truth about who gave the orders. In this case, according to the deputy, the initiative of the Just Russia – For Truth faction to recognize Ukraine as a terrorist state will be supported by others.
The parliamentarian added that it is necessary to wait for political and military justice, because then people will hear everything from "shaking bastards" who killed people. Solovyov is convinced that it is then that the faction's initiative will sparkle with all the "political colors" that other parties can find support.
Read also:The State Duma compared Zelensky with Saddam Hussein