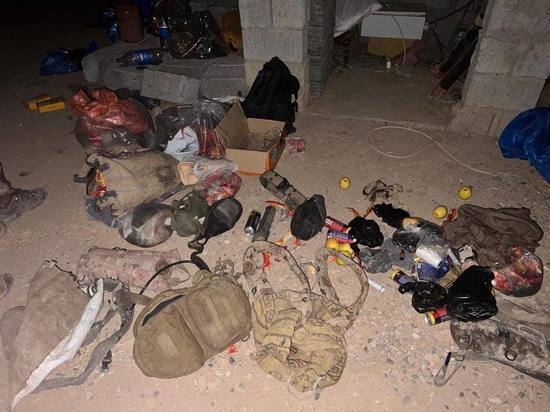 Photo: Directorate 4.
In Iraq, during the CTO in the province of Ninewa, the military liquidated three militants of the "Islamic State" (organization, banned in Russia).
Their accomplice, who supplied them with food, helped to get on the trail of the terrorists. He gave away the location of the hideout during interrogation. This was reported by Directorate 4.
During a search at the site of the clash, the security forces found weapons, IEDs and communications equipment.
In the province of Anbar, Iraqi Air Force planes destroyed the shelter of IS militants.