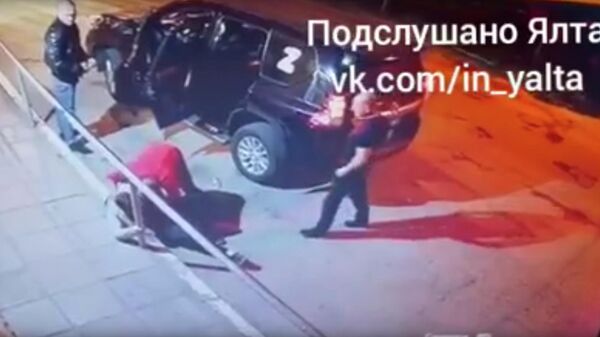 They stabbed him several times, threw him into the trunk of a car and took him away – 34-year-old security guard Sergei Sukhov was killed in Crimea. The crime was caught on CCTV cameras, but the police detained only one participant in a deadly fight. The second was released, and indignant local residents staged a spontaneous rally.
Old acquaintances
In the evening of September 5, Sergei Sukhov from the village of Stroygorodok (part of the city of Yalta) met with an old friend Kirill Gontarenko. They were joined by Vladimir Kikavets, an acquaintance of Gontarenko, and another driver of the Toyota Prado SUV. They rode around the city and at four o'clock in the morning they stopped in the center near the cafe.
The quarrel arose while still in the car. The video camera recorded how Gontarenko and Kikavets get out of the SUV, open the back door and hit Sukhov on the head several times.