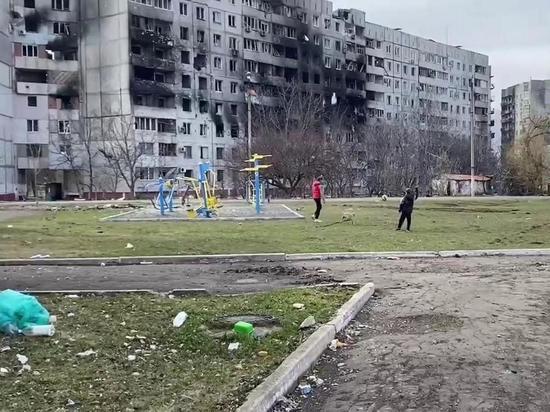 Frame from video. Mariupol
On April 28, under the leadership of First Deputy Head of the Presidential Administration Sergei Kiriyenko, who oversees domestic politics in the Kremlin, a meeting was held via videoconference with the heads of regions on the issue of supporting Donbass. This is reported by Vedomosti with reference to sources in the presidential administration.
According to one of the sources, the meeting was about the socio-economic and socio-political situation in the regions, it was attended by governors and their deputies, responsible for domestic policy. "We assumed that they would give us some kind of guidance on the elections, since we were not warned about the topic of the conversation in advance," the interlocutor specified. "But in the end, the conversation – very capaciously – turned to another topic."
Thus, Kiriyenko noted that it is necessary to support the territories affected by the special operation in Ukraine in humanitarian terms. Humanitarian aid, or rather, the restoration of the destroyed economy in the Donbass, the meeting participant explained, became one of the main topics of conversation with the curator of the Kremlin's domestic political bloc. The regions were asked to help with specialists in various industries who could take part in the restoration of Donbass, Vedomosti's interlocutor added.