Mikhalkov said that he was asking not for release from the army, but for a deferment from conscription for film industry employees engaged in socially significant projects that "have artistic and moral value"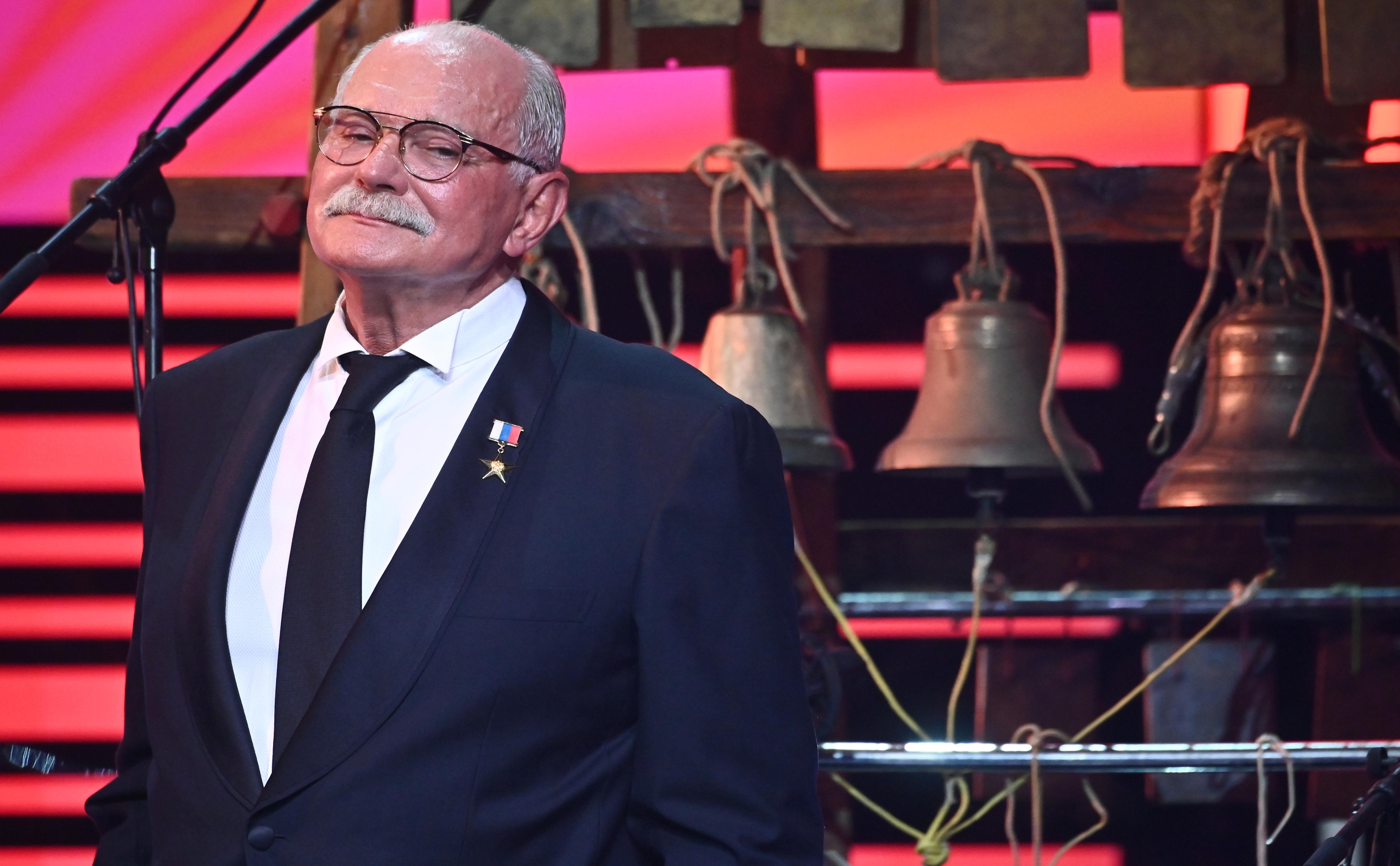 Nikita Mikhalkov
Chairman of the Union of Cinematographers, director Nikita Mikhalkov asked Prime Minister Mikhail Mishustin for a deferment from the call for mobilization of film industry specialists employed in socially significant projects. It is reported by TASS with reference to the director's press service.
In his appeal, Mikhalkov emphasized that he was not asking to release anyone from the army, but insisted that the filming processes, launched mainly with state money, "if they really have artistic and moral value," should be completed. "It is for this period that I ask for a reprieve for those without whom these projects cannot be completed," — representatives of the director give his words.
Mikhalkov added that most of his colleagues "are ready to help their country in every possible way at this difficult moment."
Partial mobilization has been going on in Russia since September 21. Defense Minister Sergei Shoigu assures that the authorities are going to mobilize 300,000 Russians, or about 1% of the country's total mobilization reserve, and will not hesitate to organize a "large-scale harvester to capture everyone quickly." However, the authorities of some regions admitted mistakes when people were called up without proper grounds. President Vladimir Putin demanded that they be fixed.
The Ministry of Defense reported that representatives of certain professions who have received specialized education and work full-time can be exempted from service as part of partial mobilization. According to the "Explain.rf" portal, citizens working in organizations of the military-industrial complex, employees of accredited IT companies involved in the development of IT solutions, and employees of registered media, radio broadcasters, TV broadcasters, included in the list of backbone involved in the production and distribution of information products.
A few days after the announcement of partial mobilization, the presidium of the Russian National Academy of Motion Picture Arts and Sciences announced that it would not send a Russian film to the Oscars this year, without specifying the reasons. After that, the head of the Russian Oscar Committee, People's Artist of Russia Pavel Chukhrai decided to leave his post in protest, he was supported by director Nikolai Dostal. On leaving the Oscar commission, the jury of the film awards "Golden Eagle" and "Nika", as well as the Union of Cinematographers, director Andrey Zvyagintsev announced, saying that he did not want to be involved in the "crazy decisions" made in the country.
Read on RBC Pro Pro What is being bought on Wildberries now: rating of suppliers Research Pro Why US prosecutors demand $1 trillion from Amazon Articles Pro You have 100 thousand rubles. How to start trading on Wildberries Instructions Pro "Inquisitive people are an endangered species": why we are asking questions less and less Pro articles "Winning the right game": how to find and beat a competitor Summary Pro "You are not suitable for us": how to refuse a candidate and not be in court Articles Pro How to use a foreign account and avoid tax fines Instructions Pro "Salary does not grow for years": what it's like to work at Cisco — in 5 points Articles Authors Tags How "ticket cards" will work in Turkey p>