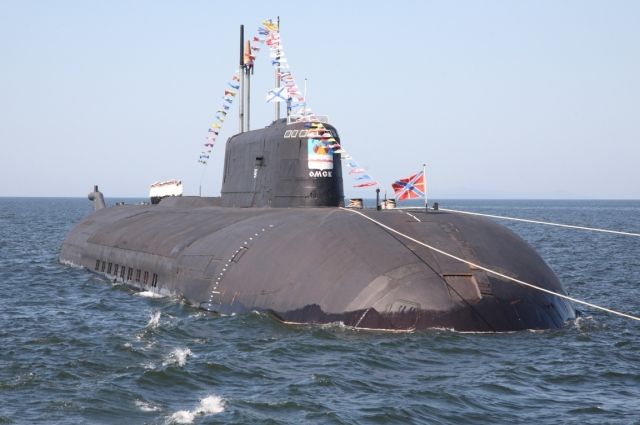 Nuclear submarines "Omsk" and "Novosibirsk", as well as the coastal missile system "Bastion" of the Pacific Fleet conducted launches of cruise missiles "Granit" and "Onyx" on a sea target in the waters of the Chukchi Sea. This was reported in the Ministry of Defense of the Russian Federation.
To carry out rocket firing, "Novosibirsk" sailed under the ice and rose to the surface in the designated area of ​​the Northern Sea Route.
The report says that the missiles fired by the submarines hit a complex target at a distance of more than 400 km, which imitated a detachment of warships of a mock enemy.
Together with the submarines firing "Onyx" completed the coastal missile system "Bastion" from the coast of the Chukotka Peninsula. The missile hit a sea target at a distance of 300 km.
Rocket firing was carried out as part of the Umka-2022 integrated Arctic expedition.
Earlier, the Russian Defense Ministry reported that Russia and China were conducting joint patrolling of the Pacific Ocean.
Rate the material