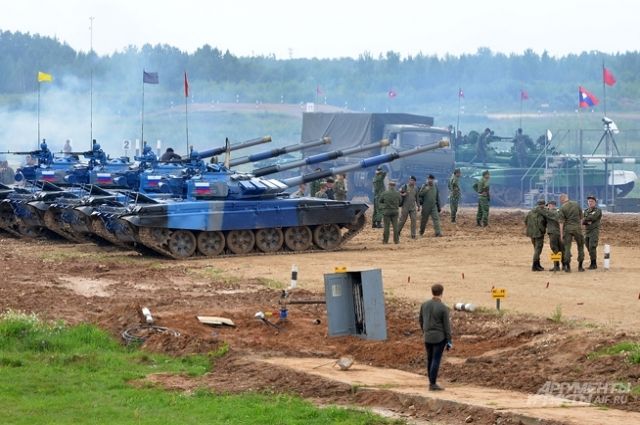 The Russian team won the tank biathlon final at the Alabino military training ground near Moscow. The competitions were held as part of the VIII International Army Games "ArMI-2022", reports "RT in Russian".
The tank biathlon final was attended by crews from Belarus, Russia, Uzbekistan and China. The first place in the competition was taken by the Russian Federation. The crew set a new track record, covering the distance in 1:29:36.
Second place was taken by tankers from Belarus, who were more than 11 minutes behind the Russians.
Earlier it was reported that On August 11, the crews participating in the tank biathlon zeroed in weapons. They fired five shots each from the tank's main gun at a target at a distance of 1,600 meters and 30 shots at targets at a distance of up to 600 meters from the tank's automatic small arms.
In addition, on August 13, Deputy Minister of Defense of Russia, General Colonel Alexander Fomin opened the competitions of the International Army Games (ArMI) in Kazakhstan. The ceremony was held in Nur-Sultan. On behalf of the Russian Federation, the event was attended by a delegation of the Public Council under the Ministry of Defense, headed by Pavel Gusev.
Rate the material