In order to fill gas storage facilities by 80% by November 1, industrial plants must be disconnected from gas twice a year, Spiegel writes, citing a model developed by the Jülich research center.
To fill European Union gas storage facilities by 80% by November 1, all steel, chemical and cement plants, as well as power plants, must be cut off from gas twice for several weeks, writes the German newspaper Spiegel, citing data from a research center in Jülich (Germany).
"If storage tanks are to be filled as planned and at the same time supplies from Russia are to be severely curtailed, this will only be possible with significant restrictions on industry and power plants," cites the edition of the words of Jochen Linsen, professor at the Jülich Research Center.
According to a model developed with Linsen's input, if the EU's stated goal of cutting gas consumption from Russia by two-thirds this year is achieved, gas storage facilities will not be filled to the required level (80%) by winter. To achieve this, while reducing gas purchases from Russia, the EU needs to save some 30 billion cubic meters this year, which corresponds to a third of Germany's annual gas consumption.
The authors of the model call this a very optimistic scenario, even taking into account the prospect of increased supplies liquefied natural gas (LNG) and pipeline – from other countries.
According to the calculated model, in order to fill storage facilities by 63% by August 1, a number of industrial enterprises in the EU should be disconnected from gas right now and until the end of July, and power plants— almost all of July. A similar measure will need to be repeated in October in order to fill the UGS by 80% by November 1, the researchers believe.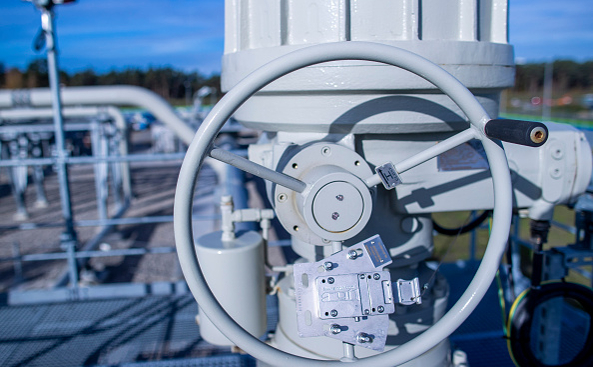 After the start of the Russian special operation in Ukraine, the EU started talking about plans to reduce dependence on Russian gas. Now Russia provides 40% of gas consumption in the EU. The European Commission called it possible to reduce gas purchases from Russia by two-thirds this year and completely stop them "much earlier"; 2030.
Read on RBC Pro Pro Why the elections in France are the first alarm signal for investors Articles Pro Can the Russian "daughter" disobey the "mother's" ban on work Articles Pro How to outwit trolls and malicious competitors. Repelling an attack on social media Instructions Pro These seven habits the leader needs to take control Instructions Pro Double-digit inflation and office hostages: April's top 10 materials production and import of renewable hydrogen and biomethane.
Amid the imposition of Western sanctions, Russian President Vladimir Putin converted gas payments for unfriendly countries (including the EU countries) into rubles. Brussels called it a way to circumvent restrictive measures, and most European countries refused to pay in rubles. April 27 Gazprom said that he had completely stopped gas supplies to Poland and Bulgaria due to the fact that these countries did not pay for gas in rubles.
Materials for the article Authors Tags Subscribe to RuTube RBC Live broadcasts, videos and recordings of programs on our RuTube channel