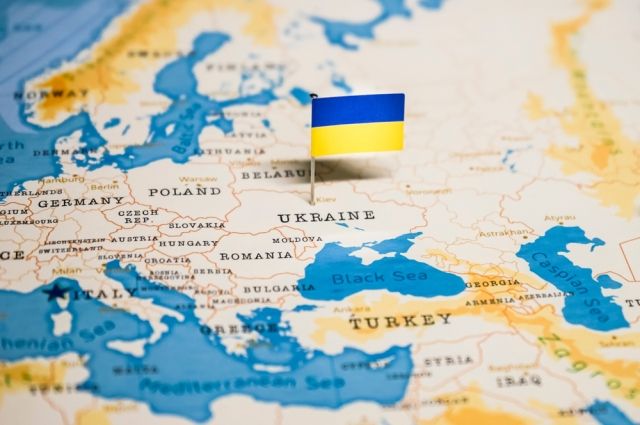 Once the Institute of Applied Mathematics named after. M. V. Keldysh RAS was created to solve problems related to nuclear energy and space exploration. But then the tasks changed. Now there, among other things, they are engaged in forecasting historical processes. For example, the situation that has developed in Ukraine since 2013 and the events taking place now were calculated by scientists using mathematical models more than 20 years ago.

Aif.ru talked about this with Head of the Nonlinear Process Modeling Department of the Institute of Applied Mathematics of the Russian Academy of Sciences, Doctor of Physics.-mat. Sciences Georgy Malinetsky.
Ukrainian Lever
Dmitry Pisarenko, aif.ru: — can you say that you predict history?
Georgy Malinetsky: — We predict not only historical processes. Our models affect the economy, demography, and partly psychology — the whole complex of human sciences. In the 1990s, we actively modeled the education system. The results showed that the introduction of the Unified State Examination will lead to a catastrophe of the system. At that time, destructive reforms were imposed on our country: to liquidate technical schools, to leave 50 universities for the whole of Russia… We reported the results of the modeling to the government, we managed to delay the reforms for 10 years.
Other important studies dealt with the risks of natural and man-made disasters. On the territory of the country, about 50,000 dangerous and 5 thousand especially dangerous objects. Accidents on some of can lead to the death of hundreds of thousands of people and multi-billion financial losses. In 2001, President Putininstructed the scientific community to develop measures to prevent accidents, disasters and catastrophes. We did it. The Institute of Applied Mathematics, together with other academic institutions, presented a whole program of scientific monitoring of dangerous phenomena and processes, but the government blocked it for formal reasons. And and then there was no money for it During this time, a lot of man-made disasters have occurred in the country, suffice it to recall the accident at the Sayano-Shushenskaya hydroelectric power station.
— How are historical processes predicted? What, are there any special equations?
— Our main tool — mathematical models. These are simplified constructions that reflect the essence of a phenomenon or process in the clearest possible way. Yes, mathematicians write differential equations, determine the coefficients, then it's all calculated on machine.
History — difficult to model object. But it can be projected onto a certain axis, which reflects the ownership of the means of production. Then we will get historical materialism with its division into formations, from primitive communal to communist. And you can take another axis, as suggested by the American sociologist Daniel Bell, — it shows the role of science in the development of society. Then the result of the simulation will be different: until the 20th century, the development of nature took place, in the 20th century the industrial era (time of machines) began, and now there is a post-industrial era, where people are in the center of attention.
This is a new phase in the development of civilization, when they try to defeat the enemy not with bombs and missiles, but with other means — economic and humanitarian. Fighting flows into the & nbsp; mass consciousness, values ​​and & nbsp; meanings become more important than weapons. We see using the example of Ukraine, that if for 20 years schoolchildren put any nonsense into the head then you can grow up a generation that will believe that the ancient ukry gave rise to European civilization, and their main historical enemy — this is Russia. This has never been done before, the consciousness of a large people has not been replaced by a new one in such a short period of time. This is there are humanitarian technologies in action: it is enough to change the school curriculum — and you get conscience altered people. At the same time, little effort is made (the United States has invested only 5 billion dollars in Ukraine), and the effect is colossal. In fact, this is such a lever.
The third extra
— But how exactly it is predicted crisis in the same Ukraine, ongoing hostilities?
— Let's see what are the underlying causes of what is happening. The current model of the world economic system has outlived its usefulness. Capitalism is over, it has no future — this system has nowhere else to grow. For those who have power and money, there is only one — — hinder the development of civilization, throw it back, unleashing new wars. What they do. The elite is trying to bring humanity back to the 20th century, where there were two world wars and the global dominance of the United States. Their goal — divide the world into three zones. In "green" zone — high standard of living and advanced technologies. "Yellow" takes care of its maintenance. A in "red" the zone is unstable — there is a "wild field" and relationships at feudal level. Their idea about Russia — so that she would be in "red" zone and never got out.
In China there is an epic "Three Kingdoms". There, three kings fight with each other, weave intrigues, conspire. Everyone strives for dominance over others. This picture is consonant with what is happening now. According to various forecasts (not only ours), the main active players of the 21st century will be those civilizations that will have a GDP of more than 20 trillion dollars and a population of more than 400 million people. Who is this? First Player — USA with its "provinces" Mexico and Canada, second — China, third — European Union. Everyone else — these are the next level countries.
And these three are playing the third extra. Europe and China would like to build an analogue of the Great Silk Road. This would sharply strengthen and other countries that the new trade route would pass through, including Russia. But then the United States will remain superfluous, and they really don want it. And America starts its game, trying to make this path as difficult as possible. How to do it? With & nbsp; the help of military conflicts throughout its entire length. What we and observe in during the last decades. You can also recall the unrest in Kazakhstan at the beginning of this year, they are from the same series. But the Ukrainian scenario turned out to be the most effective. Moreover, it turns out that hostilities are already taking place on the territory of Europe, which is very beneficial for the United States. After all, their goal — exclude the European Union from the Trinity. The longer this military conflict lasts, the better for America.
The mathematical models that were built by scientists predicted both the fighting in Ukraine and the upcoming world famine. True, the forecast was not for 2022 year, but for one-two years later. The point is that there are certain cycles, in accordance with which the economy changes. For example, there are Kondratieff cycles, they define crises, wars and revolutions. These are cycles of technological re-equipment, they take 40-50 years.
— And what do these models predict next? And most importantly, what do they say about the future of Russia, which, unfortunately, didn not find a place in the cherished trio?
— Russia can build its own civilization, there are resources for this, but we need strong geopolitical allies. First of all, this is Latin America, which, by the way, now supports us the most. Second — India. We can lead a new geopolitical movement — that group of countries that don want to play the top three players. Then Russia with its allies will be by itself and the — on their own We and will have a dialogue with but nothing more.
But to build your civilization, you need an "Iron Curtain" (we have to produce a lot on our own), the degeneration of the elite (apparently, only 5-10% understand the essence of what is happening) and a clear image of the desired future, if you like — ideology. The world, also Latin America, expects from not so much oil and gas, but news about where we go and where we call them for with them. This news is not yet available.
«Without friends I am a little bit»
— Do mathematical models speak of the need for an ideology ?
— In the clash of civilizations, this is a very important parameter, it is expressed in including through it. Much depends on how much we reject others and support our own. More Napoleonsaid that the moral factor relates to the material as 3:1. Danilevsky, Toynbee, Spengler and GumilyovThose who studied the dynamics of civilizations, their life and death, came to conclusions the key importance of ideology. There was a Soviet and Russian scientist Dmitry Chernavsky, he developed a dynamic information theory and models of language wars. From his works follows the importance of meanings and values ​​not just for the development of society, but for its survival.
And Russia has something to offer the world. Conscience, inner reflection, the ability to put oneself in the place of another have always been important for us. While in the ) : "Die yourself, but help a comrade out!" Our imperative — conciliarity, self-organization, collective action. Hence the artels, and soviets, and collective farms. A loner in our natural realities does survive: "Without friends, I am a little bit, but with friends a lot".
The dream, the idea of ​​ heaven on earth, which can and should be built, of children who will go further than us, has always been important for Russia. It's worth going back to. But while Russia looks like a hero who stands at a fork in front of a stone and does know where to go next.
— in the language of science, is this called a bifurcation?
— Exactly. This is, roughly speaking, the decision point: maybe this, and maybe that way. Bifurcation — an extremely unstable state in which even small impacts can have large consequences. At the same time, unexpected and qualitative changes are possible. As the saying goes, there there not a penny, and suddenly Altyn.
Russia is now at a bifurcation point where its future is determined, the question of its existence and place in history XXI century. There is hope that as a result of the super efforts of two generations, we will be able to build a strong country. If we we were were not we we we we would not have there Our hopes for tomorrow determine today's reality.
Rate the material