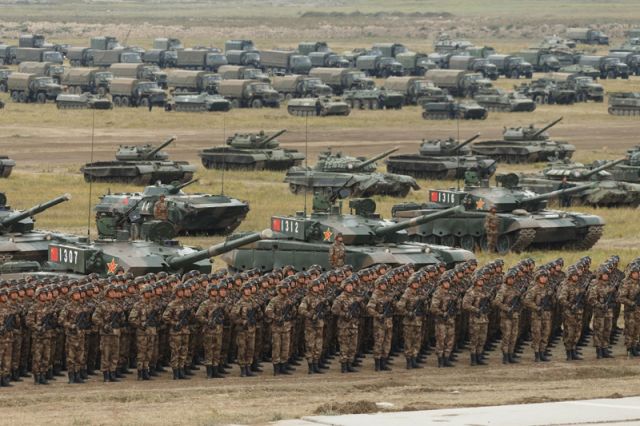 The Russian Ministry of Defense has revealed plans to conduct the Strategic Command and Staff Exercises (SKSHU) "Vostok-2022". They will be held from 1 to 7 September under the leadership of the Chief of the General Staff of the Armed Forces of the Russian Federation Valery Gerasimov. This year, when the situation in the Asia-Pacific region is complicated by the crisis around the island of Taiwan, a Russian group of up to 50,000 troops will be involved in the maneuvers. They will have at their disposal more than 5,000 weapons and military equipment, including 140 aircraft, helicopters and drones, as well as 60 warships, boats and support vessels. The ships, of course, will be local, Pacific, but part of the troops and equipment will be transferred from other regions of the country. Basically — from the European part of Russia.
In addition to the readiness of units and subunits for long-distance campaigns, it is planned to check the reliability of the VOSO service — military communications department. Combat training will take place at 13 training grounds of the Eastern Military District, including Burduny, Goryachie Klyuchi, Knyaz-Volkonsky, Lagunnoye, Telemba, Uspenovsky, and also in water areas and coastal zones of the Sea of ​​Okhotsk and the Sea of ​​Japan. The main part of the exercises will take place at the Sergeevsky training ground. in Primorsky Krai.
In the maneuvers "Vostok-2022" contingents from foreign countries will also take part, including from Belarus (250 people), China and Mongolia. Observers are promised to be sent by the CSTO and SCO countries. There will be delegations from India, Kazakhstan, Armenia, Azerbaijan, Laos, Nicaragua, Syria and other countries. Ships of the Navy of the People's Republic of China will take part in the naval part of the exercises.
By the way: the most large-scale exercises "Vostok" were in 2018. At that time, 300,000 Russian servicemen, more than a thousand aircraft, and 36,000 armored vehicles took part in them. The People's Liberation Army of China (PLA) sent a contingent of up to 3,500 men with their tanks (including wheeled ones), helicopters and fighter jets. That year, 91 observers from 57 countries and international organizations, including NATO and the European Union, came to the exercises.
Rate the material