October 3 at 19:45 Moscow time Russian woman Anna Kikina will fly to the International Space Station (ISS) on SpaceX's Crew Dragon spacecraft. The launch will take place as part of cross flights between the Russian state corporation and NASA.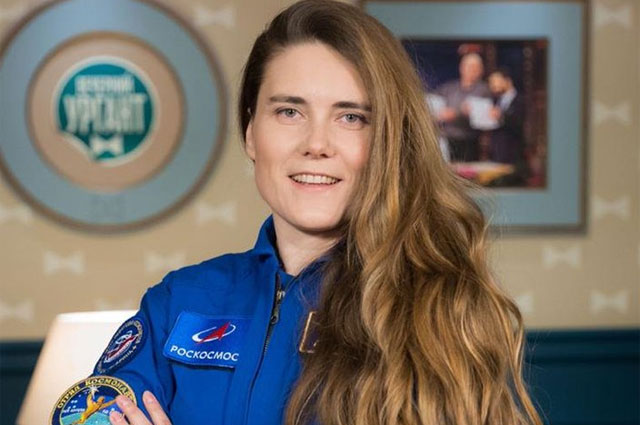 Anna Kikina. Photo: www.globallookpress.com
On September 8, Kikina will leave for the final training session and pre-flight activities and procedures. In addition to her, the crew of the Crew-5 mission will include NASA astronautsNicole MannandJosh Kassada, as well as Japan Aerospace Exploration Agency (JAXA) astronaut Koichi Wakata .
The crew will have to spend half a year on the ISS. The Falcon 9 launch vehicle will be used to launch the spacecraft from the Kennedy Space Center in Florida.
What is known about Anna Kikina?
Since September 2016, Kikina — the only woman in the Roscosmos cosmonaut corps. Previously, she participated in the ground-based Russian-American experiment on modeling long-range flights into space SIRIUS.
Kikina was born on August 27, 1984 in Novosibirsk. She graduated from school number 29. In 2005, she took courses as an instructor in teaching the basics of first aid to the population at the Ministry of Emergencies.
In 2006, Anna received a degree in hydraulic engineering at the Novosibirsk State Academy of Water Transport, and in 2008 at this university — qualification of an economist-manager.
Kikina — master of sports in polyathlon and rafting. She was a member of the rowing slalom team.
Until 2012, Kikina worked as a radio host and program director of a radio station at Radio Siberia Altai LLC. She left her job as a host to take part in the first open competition for the Russian cosmonaut corps. On January 27, 2012, the competition commission admitted Kikina to the full-time selection stage, and on September 4, the girl was recognized as fit for health reasons to enroll as a candidate for astronauts.
On October 8, 2012, Kikina was recommended for enrollment as a candidate for astronauts and 18 days later she was appointed to the post of candidate test cosmonaut of the Roscosmos cosmonaut corps. On October 30, 2012, Kikina began general space training.
In May 2018, Kikina underwent special parachute training, making 40 jumps. In August of the same year, she took part in training on conducting visual and instrumental observations of the Earth from aboard a laboratory aircraft as part of the scientific research program on the ISS.
Anna Kikina is married, her husband — Alexander Serdyuk — physical training instructor at the Cosmonaut Training Center.
Source
https ://www.interfax.ru/
Rate the material